How to install
TPS 2019
Open hacon.de/tps2019 in Google Chrome. Tap on the download link. Wait for two or three minutes.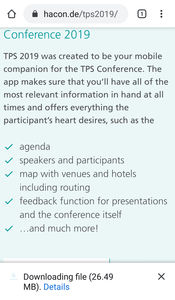 When the download is complete, tap "Open" in the box at the bottom of the page...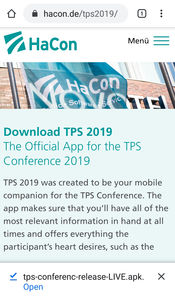 ... or tap the Download manager message in the pull down menu to do the same.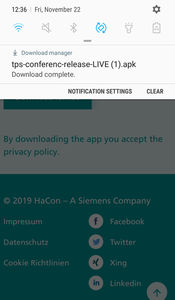 Confirm that you want to install the TPS 2019 app by clicking "Install".