How we can support you ...
Together with our partners, we turn ideas into solutions moving the industry and ourselves forward.
Working on projects is no unknown territory for Hacon. We have gathered many years of experience working on various international projects in interdisciplinary teams. We know what it takes.
By working in various standardization committees and networking initiatives we help to shape tomorrow's mobility.
Shift2Rail - "Travel Companion" for Europe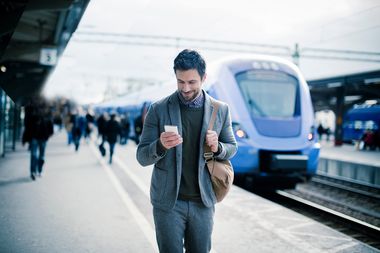 As the first European railroad initiative, Shift2Rail combines three fields: Research and innovation, market-oriented solutions, and the integration of new and advanced technologies into rail products. The goal is to develop technologies to unify the European railroad area. As an Associated Member, Hacon supports the Shift2Rail initiative with extensive expertise in the areas of train planning, dispatching and operations as well as intermodal mobility. The project is funded by the European Union's Horizon 2020 research and innovation program (grant no. 730822).
For one of the Shift2Rail innovation programs, Hacon and its project partners are developing a demo app that includes the following features:
Multimodal routing
Mobility as a Service (MaaS) approach
DRT services
Travel alternatives
Offers based on location, for example specific information on the train or third-party promotions along the route
Multi-user capabilities
Time and product-based best price calculations and ticket update mechanisms
Consideration of passenger rights