We develop digital, efficient and cross-linked solutions for the mobility of tomorrow. We unite more than 500 employees from the areas of informatics and traffic planning who are specialists for planning, scheduling and information systems. In 2017, Hacon joined Siemens Mobility.
Padam Mobility, headquartered in Paris and acquired by Siemens Mobility in 2021, has achieved significant milestones in its operations. Over the past four years, the on-demand transportation services provided by Padam Mobility have successfully completed more than 5 million trips.
Operational systems for bus and railroad fleets: Disruption, fleet, information and data management.
You Develop for Us. We Develop You.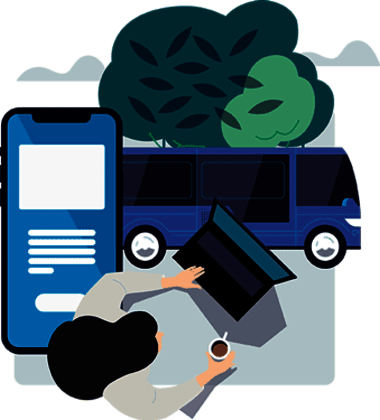 We Are Hiring!
We have been growing strongly and stably for several years, so we regularly hire many new colleagues. We are always looking for team players, and we need professionals to help us carry our vision forward – if this description fits you, then we are sure we will find the right position for you.
Personal exchange with you is important to us – whether by phone, via video conferencing tools, in webinars or by email. Even better, of course, are personal encounters, e.g. at trade fairs. You will find us at many relevant events.
more about our trade show appearances