Interview: Big Data
Big Data Calling
According to industry analysts, the "digital mountain range" is growing steadily – by 2020, six terabytes of data are expected to be stored per capita, equivalent to a text volume of approximately three million books. Dr. Christian Schwingenschloegl, Head of Mobility Data Analytics at Siemens, explains in our interview why it is worth taking a closer look at HAFAS data.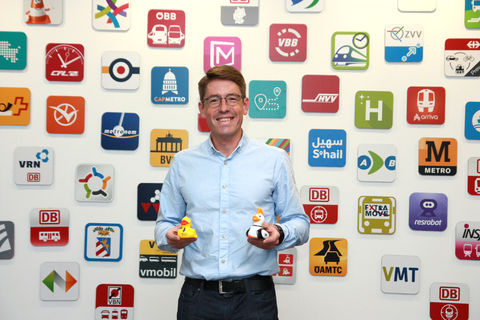 HAFAS systems have been collecting a whole variety of data for many years now. Why are they currently at the center of attention?
Today, HAFAS requests reliably tell us about peak times when people are traveling, where travelers come from and what they do in the event of delays or other disruptions along the way. Buses and trains collect real-time data via HAFAS Smart VMS that provide information on delays, vehicle loads and connections – giving transport companies important insights into their operational planning of vehicles and staff. Evaluating these big data archives makes a significant contribution to quality assurance. In the future, big data will no longer just answer the question: What is happening right now? Instead, it will be more and more a matter of making forecasts and helping to make decisions: What is likely to happen and how can we proactively react to that? That's how we turn big data into smart data.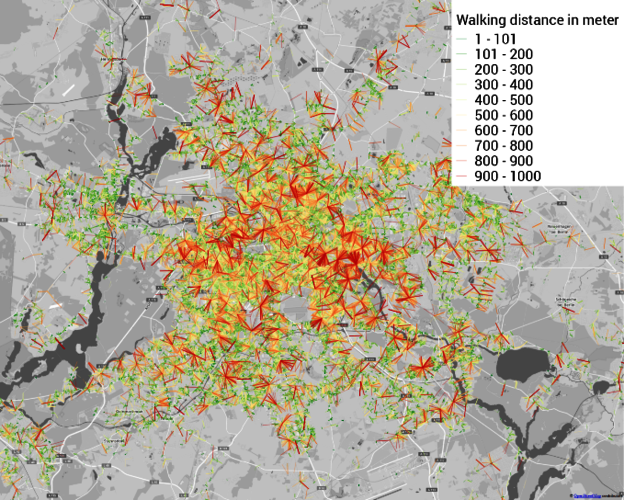 What are the specific benefits of data analytics?
Only those who understand the content of these large amounts of data can create added value for both transport companies and their passengers. As an example, we took a closer look at public transport data from Berlin in the context of two concerts, namely Depeche Mode and U2. Both concerts took place under similar conditions – in the Olympic Stadium, in the summer and with approximately 70,000 visitors each. However, the evaluation of trip requests via HAFAS shows one significant difference: Depeche Mode fans came primarily from East Berlin, while the U2 community mainly arrived from West Berlin. Of course, on the occasion of such mass events, public transport feeders are adapted accordingly to ensure that visitor arrivals and departures run as smoothly as possible. When analyzing the data collected by HAFAS, we can now also predict the need for additional transport capacities several days in advance, not only for major concerts, but also for many smaller events. This way, overcrowded or empty vehicles can be easily avoided. HAFAS data also provides valuable clues as to where and when travelers have longer waiting times for their connections. On the basis of this information, fleet management as well as staff and operational planning of the infrastructure can be improved significantly.
How about data privacy?
When evaluating HAFAS data, the mass is actually more interesting than the individual traveler. It goes without saying that of course, we use anonymized data for analytics which is GDPR-compliant. We want to understand how public transport will continue to be attractive for many users. And – it is and remains the data of our customers. From our point of view, it is very important that transport companies retain the right to interpret the travel behavior of their customers. Therefore, our message to operators is: The HAFAS data is yours, make the best use of it to further improve your offering to your customers!