And the Winner is… Hubi!
German Mobility Award for HUB CHAIN project with autonomous DRT service "Hubi"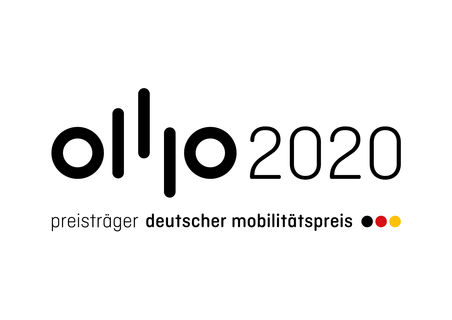 The HUB CHAIN project proves that Demand Responsive Transport (DRT) can seamlessly supplement public transport. Under the leadership of Stadtwerke Osnabrück, the research project was honored with the 2020 German Mobility Award: The "Germany – Land of Ideas" initiative and the Federal Ministry of Transport and Digital Infrastructure awarded HUB CHAIN as a flagship project for intermodal mobility. In May, the project had already received the Real Laboratory Innovation Prize by the German Federal Ministry for Economic Affairs as an exemplary source of inspiration for Germany as a location for innovation.
Together with several other partners, Hacon is part of the HUB CHAIN project team. As such, we implemented an information and booking platform for the autonomous "Hubi" minibus, which is being field-tested in various test scenarios in the Osnabrück area. The HUB CHAIN app shows the current location of the bus and can also be used to reserve seats for the journey. HUB CHAIN aims to interlink on-demand and regular traffic in order to better connect suburban and rural areas to urban centers.