Trip and Train Planning from a Single Source: Iarnród Éireann | Irish Rail Opts for HAFAS and TPS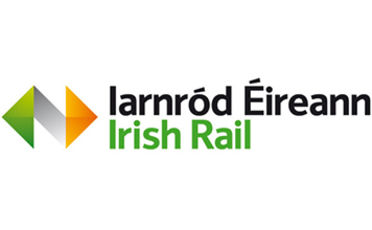 The Irish railway operator Iarnród Éireann will soon benefit from the comprehensive portfolio of HaCon solutions: In addition to offering an updated HAFAS-based trip planner to its passengers, Irish Rail will be using TPS for its train and capacity planning.
Iarnród Éireann | Irish Rail, the train operating company in the Republic of Ireland, is the first HaCon customer to opt for a combination of both of its powerful software systems, HAFAS and TPS. In 2018, Iarnród Éireann carried over 47 million passengers across all routes, while also running freight services on the Irish network. While train passengers can look forward to comprehensive updates for their HAFAS-based trip planning apps, HaCon technology will now also boost the company's capacity planning.
HAFAS has been at the heart of Iarnród Éireann's trip planner (www.irishrail.ie) since 2012, providing travelers with real-time data of intercity rail traffic, regional connections, commuter services and the Dublin Area Rapid Transit (DART). In addition to the latest in HaCon's reliable trip planning technology, new releases for both their Android and iOS apps will soon feature departure boards for stations, live maps visualizing train traffic in real time, and tariff overviews with a direct link to booking. Especially commuters will significantly benefit from individual push notifications providing them with relevant information specific to their routes.
As of early 2020, Iarnród Éireann will also handle its capacity planning with HaCon's Train Planning System TPS. As a modular toolbox, TPS combines infrastructure, timetable and train path management as well as all interaction. At Iarnród Èireann, HaCon's high-performance software solution will be deployed for long- and short-term train planning, including, among other features, a graphical timetable displaying real-time information. In addition, Irish Rail will use TPS for construction work planning, rolling stock rostering and simulation to facilitate strategic planning of, for example, infrastructure investments.
For the first time ever, HAFAS and TPS will be fully integrated – without any systems in between. Thanks to a custom-tailored new interface, the data exchange between the two HaCon systems will be seamless and reliable, feeding TPS-planned schedules to the HAFAS trip planner directly – no need for Iarnród Éireann to take extra steps in the process. HAFAS and TPS will both be operated and maintained by HaCon, allowing for secure data management, high performance, availability and immediate implementation of the latest updates and releases.
Brian O'Meara, Operations Planning Manager at Iarnród Éireann: "HaCon has been an excellent partner for many years – we look forward to start planning with TPS and combining it with the next generation of HAFAS! TPS's precise run-time calculation will support us in making even better use of our network capacity."
Claus Müller-Haude, Managing Director at HaCon: "We're very happy to welcome Iarnród Éireann as a new TPS customer after successfully working together within the HAFAS scope since 2012. With journey and capacity planning from a single source, Irish Rail will be able to provide both a consistent communication of timetable data as well as individual and customized information to their passengers."