Mobile Ticketing
Seamless trip planning across a variety of transport modes and always the right ticket at hand – travel will become even more convenient in the future. Intermodal travel, however, also holds certain challenges for the passengers, for instance in the physical transition from one mode to another or in buying various electronic tickets. This is where our new smartphone-based ticketing options come into play: Check-in/Check-out (CiCo), Check-in/Be-out (CiBo) and Be-in/Be-out (BiBo) enhance the passenger experience!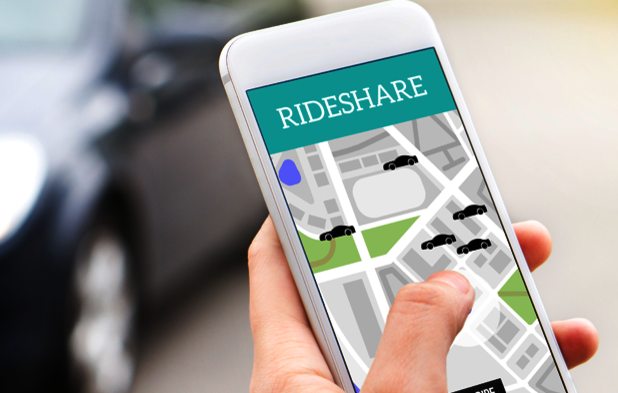 Demand Responsive Transport
The success of on-demand traffic is experiencing a major boost – especially due to digitalization in the booking and payment process. Mobility apps already offer the convenient booking of DRT services with just a simple click, while the ticket price is automatically calculated and billed via Check-in/Be-out.
MinRejseplan
DRT Integration in Denmark

In the countryside, where the school bus is often the only available option, it is even more important to ensure mobility by providing residents with flexible auxiliary services. Under the lead of Denmark's national trip planner Rejseplanen and in cooperation with Nordjyllands Trafikselskab (NT), we have developed the new multimodal app MinRejseplan which integrates Flextrafik's DRT services, taxis as well as carpooling. This ensures that, even in the rural areas of North Denmark, mobility is possible – independent of private car ownership.
SBB Reiseplaner
MaaS in Switzerland

With SBB Reiseplaner, Swiss Federal Railways (SBB) offers all-encompassing trip planning from door to door and addresses all those who want to combine the SBB services with additional modes of transport. Integrated services include public transport connections, the largest car sharing providers in Switzerland (Mobility and Catch a Car), Swiss-wide taxi service, bike rentals, private cars or bikes as well as Park&Rail. Our intelligent algorithm ensures optimized search results that will be tailored to individual requests and needs. Once the user has opted for an intermodal connection, all corresponding tariff details will be listed to facilitate booking and ticketing. In addition, the app provides an overview of all bookings and reservations, allowing for easy changes or cancellations.