COVID-19 and Its Impact on Our Industry
Lessons Learned
The mobility industry faces new challenges as a result of COVID-19 and its consequences. At the beginning of the crisis, pragmatic solutions had to be found quickly to transport people from A to B as safely as possible. In the meantime, the focus has changed: Now, the main task is to regain the passengers' confidence in public transport. HaCon CEO Michael Frankenberg explains how this can be achieved, what opportunities lie ahead and what else might be changing in the future.
Interview with Michael Frankenberg, CEO Hacon
"People will continue to travel – but modes and motivation will change"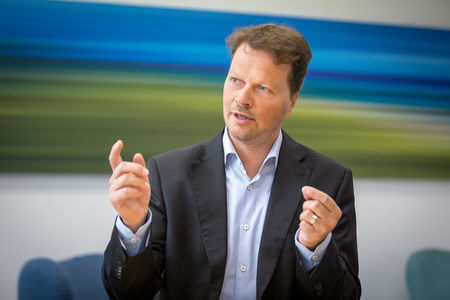 Guiding a company and its 400+ employees through a crisis like the current pandemic is a huge responsibility. How does Hacon cope with these tough times?
It has definitely not been a walk in the park, but I feel privileged that I was able to continue working, more or less, as usual. Despite these tough times, I am very grateful for our passionate team that has worked tirelessly to move mountains for our customers, even while in home office. Their passion and innovation is the reason that our order volume has remained at a high level. All of us Haconians would like to thank our loyal clients who not only trust our know-how and our solutions but have also worked extremely hard to maintain reliable, safe and comfortable mobility for their customers, even under these difficult circumstances.
How does Hacon support its customers in this challenging situation?
Due to the corona pandemic, regular mobility routines have been interrupted and everyday experiences like commuting to work, taking business trips, visiting family and friends or going on vacation, have been significantly reduced. This drastic reduction in travel has disproportionately affected the transportation industry. We want our solutions to empower our clients to strengthen their passengers' trust in their services, and we hope to support them in making travel as safe and convenient as possible. The level of uncertainty among passengers right now is high – a comprehensive and transparent communication surrounding their journey is absolutely essential. Our information systems can help provide Corona-optimized routing so that connection chains with lower occupancy levels are suggested. Additionally, our initial analysis of our HAFAS systems has shown that more customers are searching specifically for trips that contain few to no transfers, as this increases the level of safety when traveling.
Improving safety also includes occupancy analyses as well as contactless ticketing solutions which are optimized and dynamic and help ensure customers can practice social distancing when using trains, trams and buses. With our analytics solutions, transport companies can now better predict the prognosis of occupancy for the entire journey, which allows them to plan more effectively.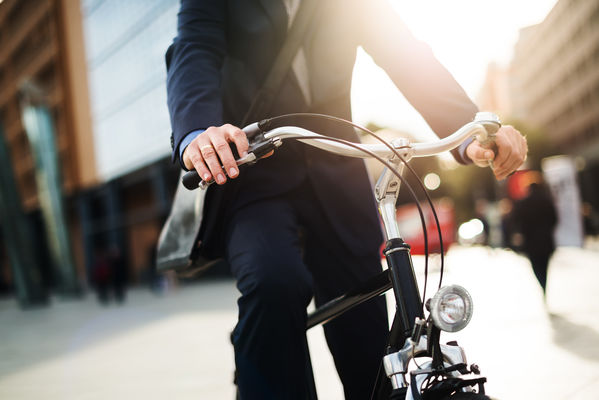 Is it a threat to the industry that people are questioning their usual behavior?
The COVID-19 situation has already changed our mobility patterns, and some of these changes will probably last. The willingness to challenge traditional modes of transport will continue to increase, just as mixing different modes on the way from A to B is becoming more popular. The bicycle has a significant influx in use, but that doesn't mean that bikes compete with public transport, rather I see them as complements. Bike routes can be easily connected to public transport, and this helps create flexibility – especially for the first and last mile of a trip. The question of how to make the first and last mile more passenger-friendly is becoming increasingly important due to changed daily routines and mobility patterns – especially in rural areas. Planning seamless intermodal travel chains and expanding on-demand offers is definitely part of the solution. I clearly see this as an opportunity to create needs-based mobility offers for as many people as possible over the long term.
What should transport agencies focus on to stay fit for the future?
We've seen a considerable drop in passenger numbers. But, in the midterm, this concern is going to fade. People will most likely reduce long-distance travel via airplane, and we will begin to see an increase in domestic tourism. I think it would be smart to design travel connections that are more holiday-friendly, especially for rural touristic areas. And, of course, make these connections visible and easy to find for travelers.
Commuting is also changing. If working from home catches on, many professionals will come to the office less, only two or three times a week. In the future, the group of these part-time commuters will continue to grow, and we need to find smart, convenient solutions for them. Concerning ticketing and tariffs, a Be-in/Be-out model with an integrated best-price algorithm, including discounts and automatic payment on a monthly basis, will be worth a lot to customers.
Siemens Mobility introduced their new vision very recently. That vision is full of links to the topics we just discussed. Are the challenges faced by our industry during the pandemic only promoting the transition process that is already in full swing?
Even before COVID-19, there were no simple answers to the ongoing mobility change. The pandemic added the pressure to react even faster and come up with flexible and practical solutions. You can't live up to these challenges without holistic digital solutions that consider the full passenger experience. As an important part of Siemens Mobility's strategy, the new motto "Moving beyond" applies to us HaConians as well. We never settle for the status quo, and we always strive to make mobility even better. Becoming part of the Siemens Mobility family helped us to move beyond as a company.
Occupancy analysis is an excellent example of how we can leverage our synergies to the passengers' benefit. Many Siemens trains support the evaluation of their occupancy – via door sensors, scales or special software programs for cameras. This data can be used to give recommendations via the trip planner, for example concerning train compartments that are less frequented.
It's beautiful to see how our customers', Siemens' and our HaCon worlds have grown together. And it proves that we're making tremendous progress on our shared path, heading for the mobility of the future.
Learn more – COVID-19: Solutions for the Transport Industry