The BMWi Atlas of Infrastructure for Germany Shows the Accessibility of Public Facilities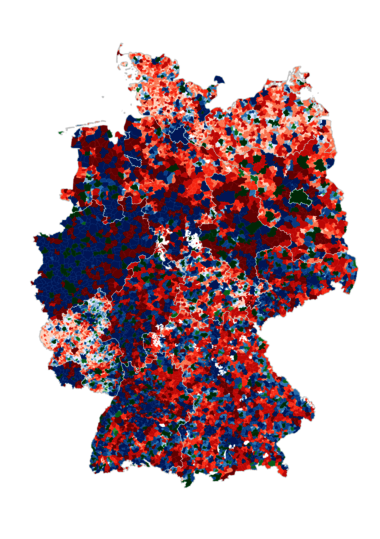 Hacon delivers public transport routing from over 2 billion source-destination relations for research project commissioned by the German Federal Ministry of Economics and Climate Protection (BMWi)
Where do public facilities such as hospitals, daycare centers, cultural and leisure centers stand in terms of availability and accessibility in cities and communities? The Atlas of Infrastructure for Germany explores this question. Hacon was involved in the research project on behalf of the German Federal Ministry for Economic Affairs and Energy, alongside DLR under the direction of TÜV Rheinland.
The project analyzed the accessibility of 22 kinds of infrastructure in the areas of administration and services, education and training, health, and culture and leisure. Also, the accessibility of transport hubs was put to the test. During the accessibility analysis, five modes of transport were examined, ranging from public transport and private cars to bicycles and walking. The travel times for public transport were calculated by Hacon, the travel times for private transport by DLR.
With around 22 million starting addresses, this resulted in over 2 billion source-destination relations. In addition, further options were calculated to determine, for example, the fastest possible access to infrastructure facilities such as emergency clinics.
Based on these calculations, reliable data is now available to show how many people can reach a facility in a reasonable way. As a result, infrastructural needs in regions, cities and municipalities can be compared more effectively, and investments can be estimated more accurately. The data from the project also opens up a wide range of other analysis options to enable public funds to be used in a more effective way.
Find out more at https://isa.bundesnetzagentur.de/home/