Hacon Holds Majority in Bytemark, Inc.
Hacon strengthens presence in the future market of mobile ticketing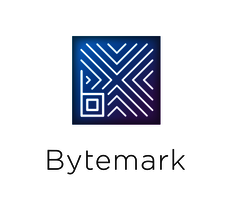 Hacon has strengthened its presence in the future market of mobile ticketing: As of now, the company owns the majority in the New York ticketing specialist Bytemark, Inc.
Bytemark, Inc. has been part of the extended Hacon family for two years – now, Hacon has become the majority shareholder of the ambitious ticketing startup, thereby adding to their strategic growth in the field of intermodal mobility. The partnership creates the basis for fully integrated, market-specific solutions for real-time trip planning and mobile ticketing.

After completing the financial transaction, Bytemark, Inc. CEO Micah Bergdale looks forward to working even closer with Hacon: "Hacon brings decades of experience to the mass transit agencies here in North America. Together with our industry-leading solutions for mobile ticketing and payments, this partnership will continue to deliver powerful new IT capabilities for transit agencies and put accurate, real-time transit information in the hands of their riders."

Hacon CEO Michael Frankenberg: "The industry is in transition and we're striving to be the leading provider of solutions that facilitate intermodal travel. Our increased commitment to Bytemark gives them the leeway a startup needs to get ideas off the ground."

After the CapMetro app in Austin, Texas, Hacon and Bytemark have recently brought their second joint project to the app stores: The New York City-based ferry operator Hornblower provides its passengers with the new NYC Ferry app, both as a native application and a web app. Alongside the subway and city buses, NYC Ferry is adding a third major public transit mode to relieve congestion in the megametropolis. In addition to HAFAS-based door-to-door routing and real-time departure information, a HAFAS live map with vessel locations and integrated mobile ticketing from Bytemark add up to the app's comprehensive feature portfolio.

On the European market, too, Hacon has been driving the integration of ticketing into its apps together with its Hamburg-based subsidiary eos.uptrade since 2013. eos.uptrade and Bytemark are also working together closely to further develop their products by exchanging their experiences and knowledge with one another.
About Bytemark, Inc.: A New York City startup with offices in the UK, Canada and Australia, Bytemark, Inc. provides mobile ticketing and payment solutions for transit, attractions, and events. In January 2012, Bytemark, Inc. launched the first mobile ticketing app for a major U.S. transit agency with the release of the NY Waterway app. Bytemark, Inc. is focused on providing its partners with the tools they need to navigate the rapidly evolving mobile ticketing industry. Transit has been underserved by the expansion of mobile technology, and Bytemark, Inc. is working to bridge the gap between the transit industry and the world's growing technology sector. For more information, visit www.bytemark.co.