Everything that makes traveling easier ...
Trip Planning
Trip Planning Algorithm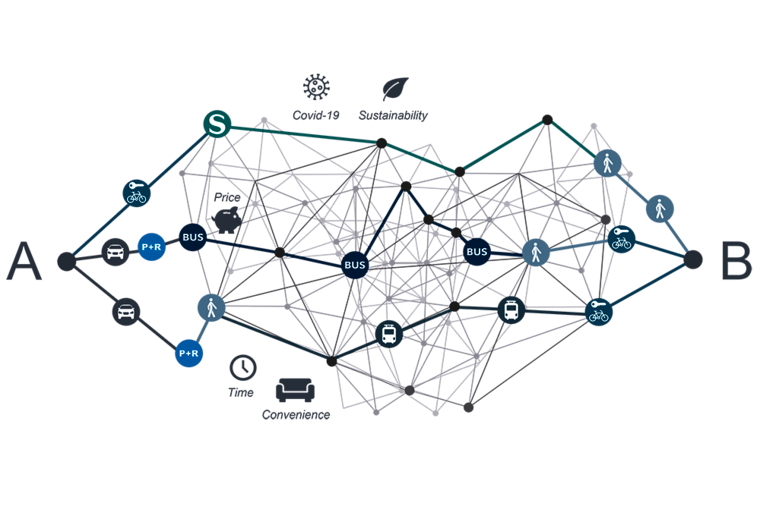 HAFAS.engine
The amount of potential connections taking one from A to B is almost endless. HAFAS.engine selects ideal routes for its users, depending on their individual preferences (fastest, cheapest, most sustainable or most convenient route). HAFAS.engine calculates up to 100 million connections daily.
Neutral search algorithm (no preference for individual transport providers)
Converters ensure a uniform data format
Consideration of the preferences of the travelers
Low hardware capacity required
Push Notifications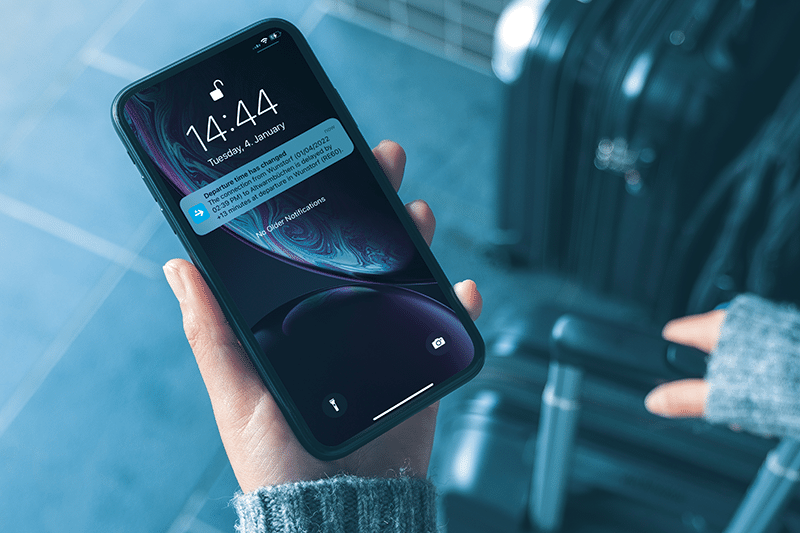 HAFAS.push
Arriving at the platform, the info monitor shows that your train will depart unscheduled from the other end of the station. Push messages from HAFAS.push can help avoid such experiences for travelers. The software enables public transport operators to communicate their real-time data and schedule changes to customers timely and directly.
Multilingual text generator
Group messages
Statistics on usage & tracking of utilization
Integrating Applications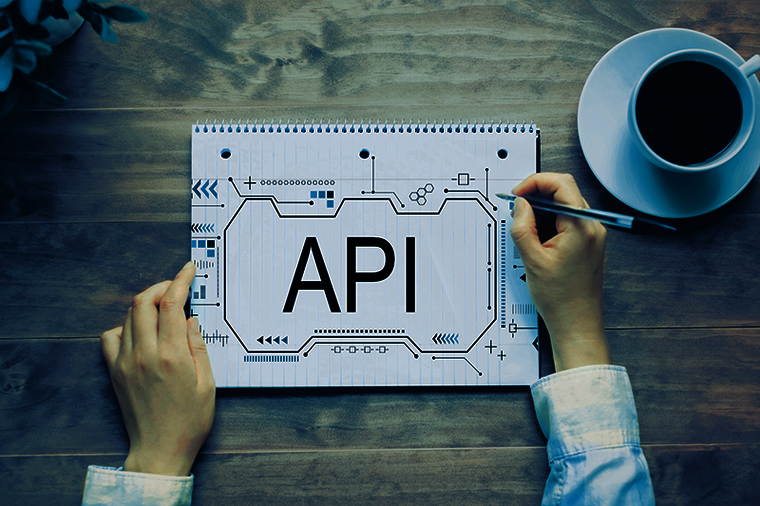 HAFAS.api
In order to integrate the data and functionalities of the HAFAS applications into external systems, HAFAS.api is the optimal choice. It provides interfaces that allow users to access the HAFAS backend and the search algorithm.
Interface-Management to integrate applications
Data provision to partners
Use of external frontends
Authorization management with HAFAS API Manager
Frontends
Mobile App
HAFAS.mobile
Our mobility apps have been downloaded over 200 million times worldwide. We combine travel information, route planning and ticketing in a single app, HAFAS.mobile. Thereby, we enable the use of buses, trains, bicycles, streetcars, ferries, e-scooters and shuttles – without multiple logins and complicated booking processes. When programming, we ensure barrier-free access for blind or visually impaired people.
Carbon footprint comparison
Utilization display
Push Alarm & Real-time information
Live Map
Newsfeed
Web App
HAFAS.webapp
HAFAS.webapp provides timetable information in the browser. The responsive design allows desktop, tablet and smartphone users alike to comfortably use the application. The design of HAFAS.webapp can be adjusted to the needs of the respective customer. The application can be displayed as a stand-alone page, or it can be integrated into existing websites.
Information on utilization
Carbon footprint comparison
Real-time information & disruption alerts
Live Map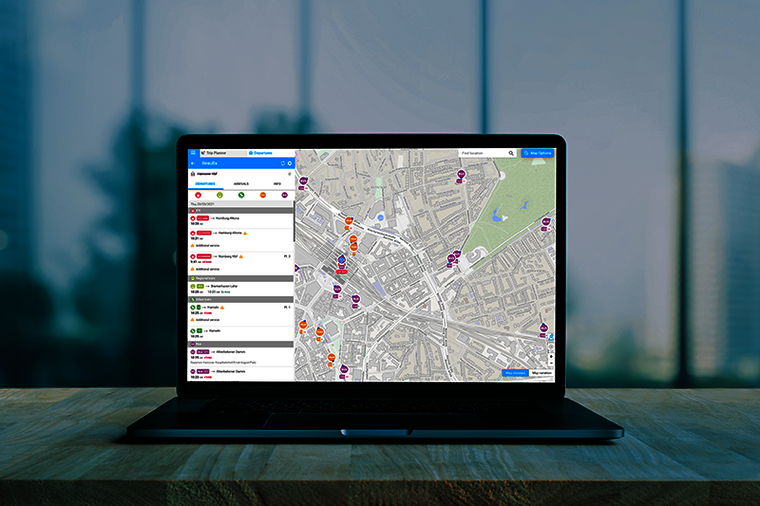 Ticketing
XiXo-Ticketing
Traveling with a valid ticket at all times without caring about tariff zones - that's the way to travel with XiXo from our partner eos.uptrade. The "basic version", a GPS-based check-in/check-out, allows passengers to check in with a "swipe" on their smartphones when entering a vehicle. This way, they receive a valid ticket for their upcoming trip, no matter which means of transport they use. Upon arriving at their destination, passengers check out again using the same mechanism. The cheapest fare is then calculated and billed.
Purchasing tickets without knowledge of tariffs
Cashless payment independent of location
Automatic determination of the best price
Can be seamlessly integrated into existing apps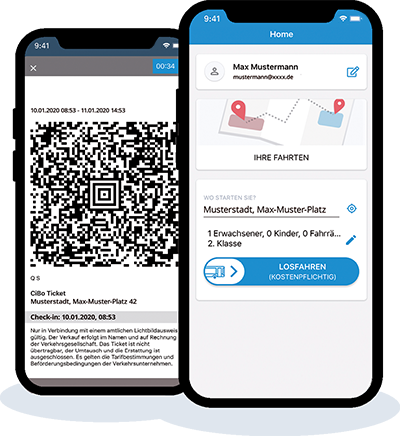 Videos
Video HAFAS.mobile Features